Don't want a top handle ? no problem. we can now supply the dustbin lid without the top handle.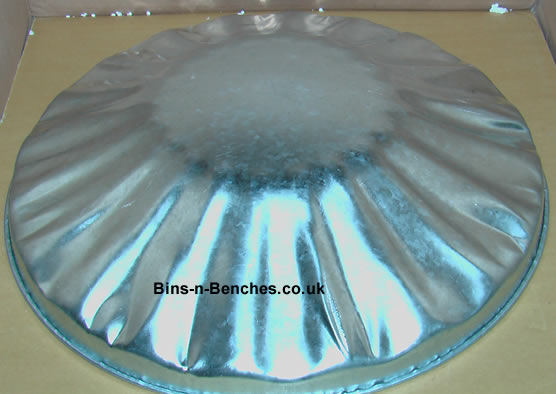 Use for torpedo ?, cctv rain cover ?, two hinged together would make large clamshell ? rocket nose ? what would you use if for ? let us know.
£6.49 each plus delivery and vat
Still not just what you want....we can fix handles to most areas of the lid
Bespoke handle fitting costs £2.99+vat per handle
Here's a few examples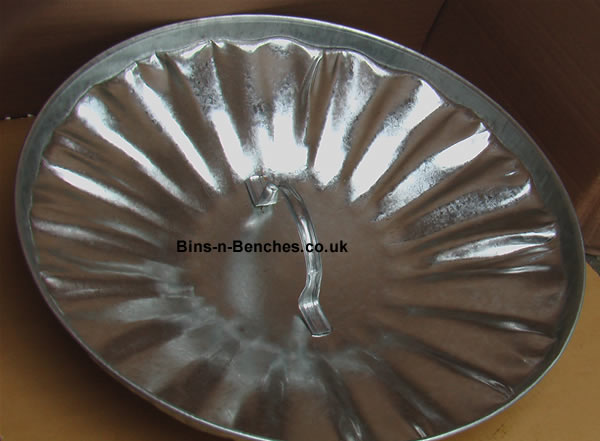 Dustbin lid with single handle fixed to the inside ideal Viking shield ?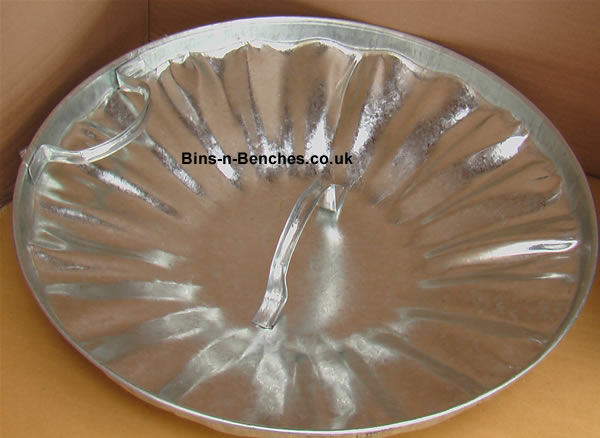 Dustbin lid with two handles fixed to the inside ideal Roman shield ? can be held on small arm and hand used to grip handle on rim, while marching ?.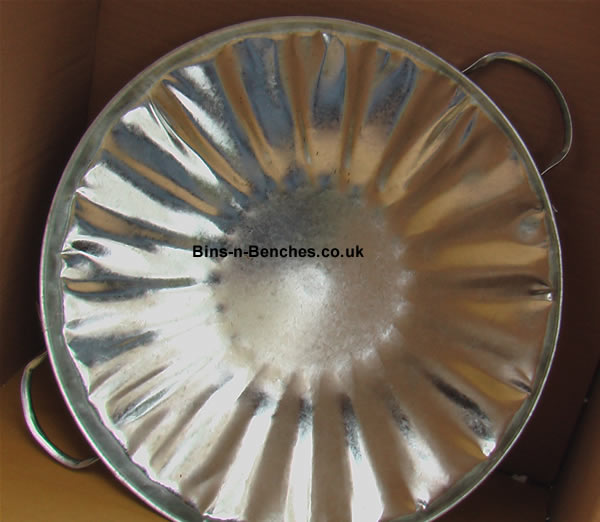 dustbin lid with two handles on the out side edge, serving tray or serving platter perhaps ?